Glenmoor Fremont Homes for Sale
Centrally located and bound by Mowry Ave to the south, Fremont Boulevard to the east, and Interstate 880 on the west, Glenmoor is a luxury, mid-century, master-planned community with parks, stores, a hospital, and sporting facilities. With nearly 1,900 developed homes, this neighborhood thrives as Fremont's largest destination for families.

The early settlers of the Glenmoor area cultivated large farms -- ranging in size from 80 to 188-acres -- on which they raised livestock and grew grain. However, by 1900, these landmark agricultural estates had been broken up into much smaller farmsteads, flourishing with apricots, cherries, and walnuts until tract development began in the 1950s, refining what we know as Glenmoor today.

With an abundance of ranch-style homes featuring huge backyards, this neighborhood sets itself apart from many others. Enjoy the many broad tree lined streets with sprawling executive homes that scream curb appeal. Contact the real estate experts at Marinelli Real Estate to get access to exclusive listings of beautiful Glenmoor homes for sale!
What to Love
Tak Fudenna Memorial Stadium
Festive events like the Meyer Park Christmas tree lighting ceremony
Well-kept community parks, swimming pools, tennis and baseball fields
Local Lifestyle
In Glenmoor, residents are diverse. A good majority are wealthy, educated executives with upper-level careers. Many being original Glenmoor Gardens homeowners, it's easy to see how almost everyone knows (and cares about) their neighbors.

The detailed community design prioritizes resident comfort above all else, boasting excellent recreational amenities and delicious eateries where you can enjoy a meal with your family. Expect invitations to your neighbors' block parties or gatherings at the pool with family and friends. This neighborhood is a particularly good choice for young families seeking a tranquil retreat with access to prestigious schools.
Dining, Entertainment & Shopping
Glenmoor is a lively community teeming with some of the finest places to eat and shop. Thanks to some fabulous local restaurants and retailers, there's always something exciting to do in town!
Head into
Jack's Brewing Company
for some pub favorites like BBQ combo platters, spicy buffalo wings, and grilled polish kielbasa. The beer menu has everything from amber ale to wheat beer and California IPA. At
Massimos
, you can treat yourself to a classic Italian dish of fettuccine or spaghetti and meatball complemented with a chicken breast piccata and beverage of your choice.
Craving a refreshing michelada? Stop by at
El Patio
for that and more! This airy restaurant knows how to keep its guests coming back for perfect delicacies, from seafood platters to Mexican-style egg platters and soup. Grab a French toast and coffee before work at
Country Way
, an eatery serving up only the best comfort food made fresh and delicious.
Things to Do
When it comes to activities, Glenmoor serves you to the fullest. Join your family and the rest of the neighborhood in lighting the largest living Christmas tree on the West Coast for the annual Glenmoor
Christmas tree lighting
. If you have kids, they will enjoy an evening on the playground at
Meyer Park
. This is also where most community events are held, so the atmosphere is always bubbly. Another great place for the kids is
Alta Pool
, well-kept and always warm - it is a perfect stop for even older swimmers who just want a blissful dip.
Don't miss out on the fun of this blissful community's activities at the
Glenmoor Gardens HOA holiday events
, featuring a Santa Drive-Thru, a House Decorating Contest, and so much more to bring your children and families together!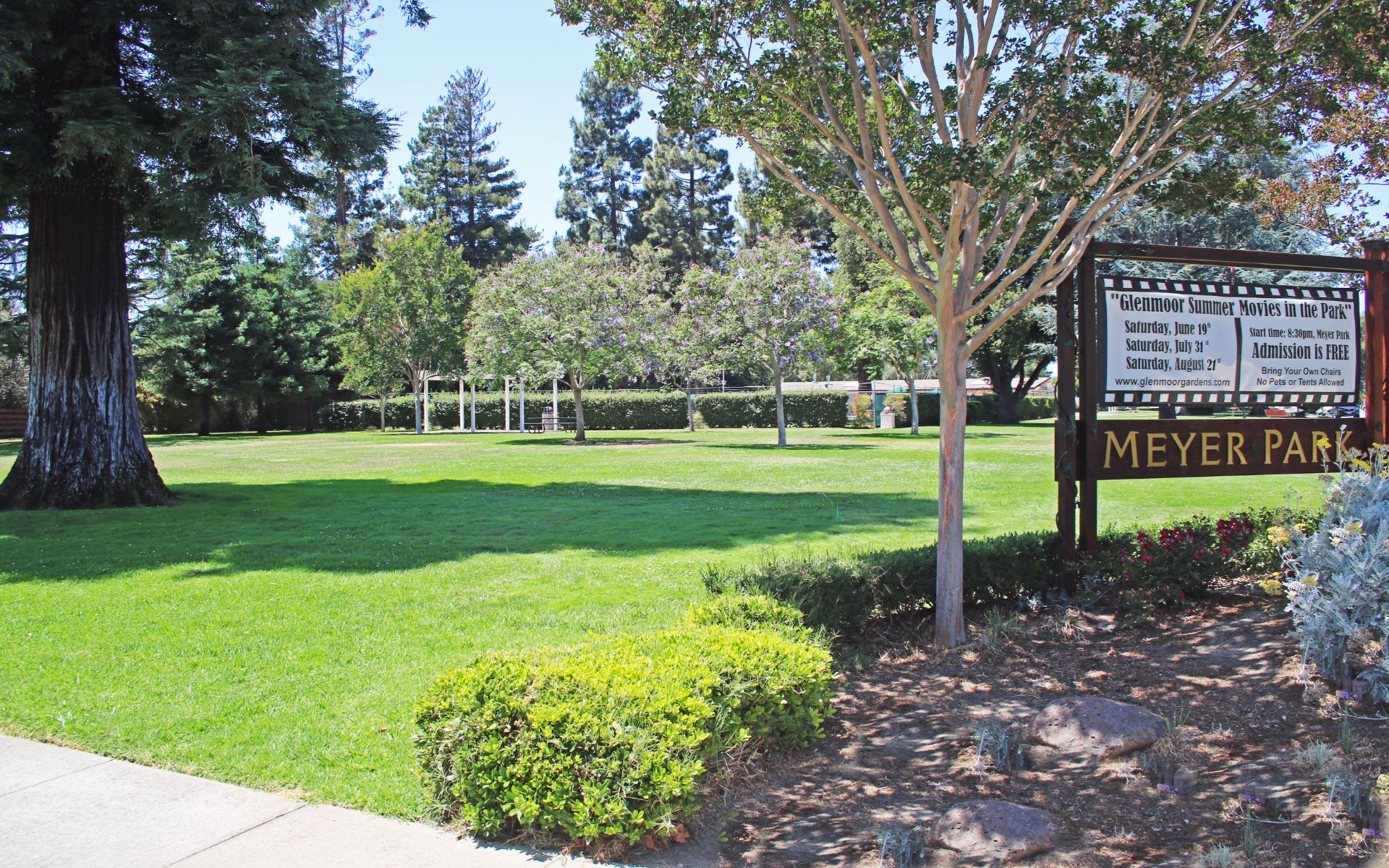 Glenmoor Schools
Glenmoor is served by the Fremont Unified School District, home to a number of excellent schools. Top educational opportunities include: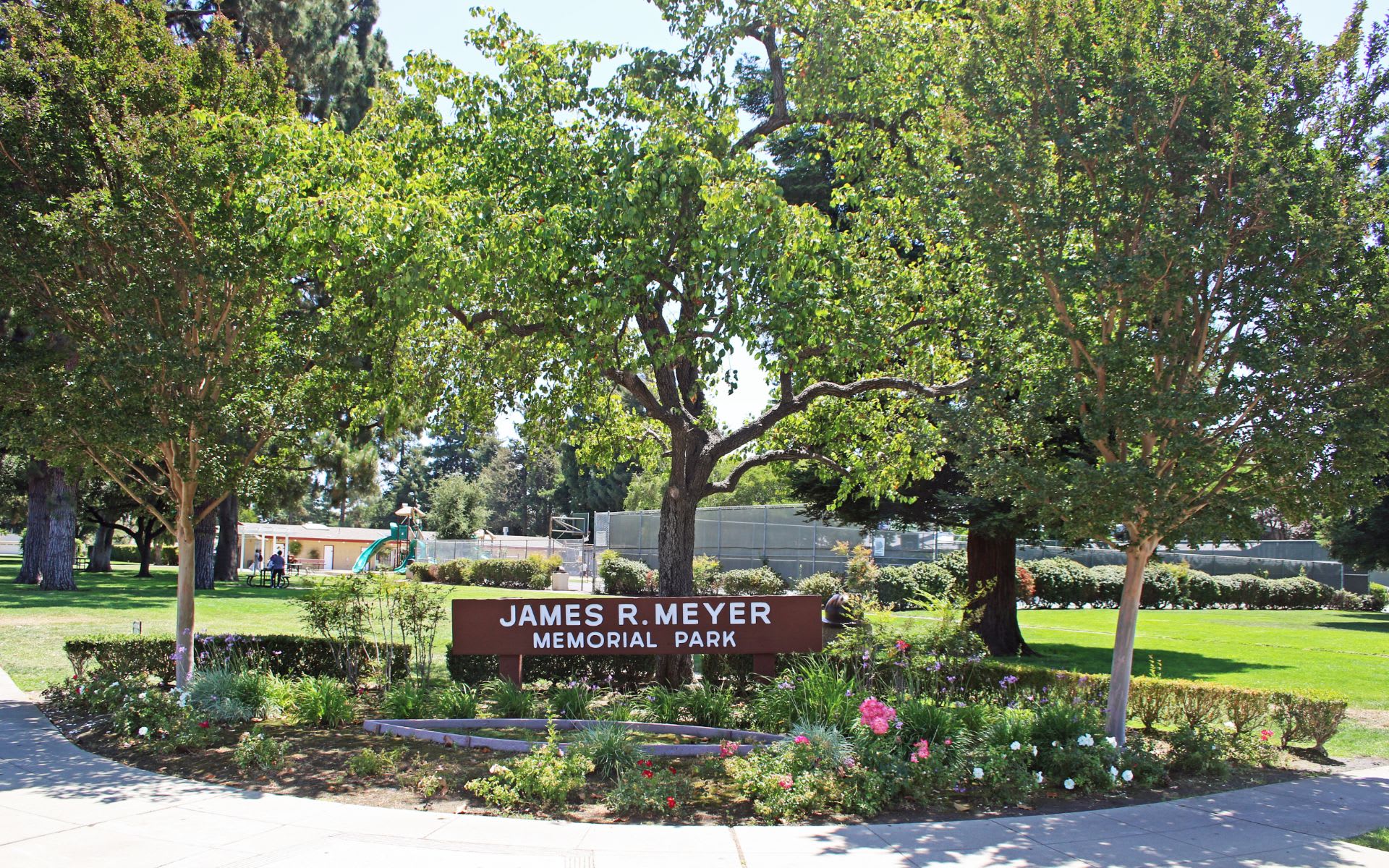 Fremont, the fourth most populous city in the Bay Area, has deep history and is often voted one of the happiest big cities in America.
When Anthony Marinelli arrived to the area to sell Fremont real estate 33 years ago it was still a town more than a City. 33 years before that, it was a collection of five individual townships that incorporated to form the City of Fremont; coincidentally, also the same year Anthony was born. Now recognized as districts; Centerville, Niles, Irvington, Warm Springs, and Mission San Jose represent the unique characteristics of Fremont. In that same vein, the Marinelli Real Estate team has grown with Fremont – Anthony as the city has transformed, Nicole growing up in Niles and Chuck being born and raised in Glenmoor.
Where Glenmoor real estate is located now, originally consisted of seven 19th century large farms, ranging in size from 80 acres to 188 acres. Early settlers, including Garrett Norris, Herman Eggers, Robert Blacow, Martin Brophy, and Ashley Cameron who's name still grace the streets of Glenmoor, raised stock and grew grain. Glenmoor Gardens was largely developed on the sites of the Norris, Eggers, Cameron, and Brophy farms. The lands of Norris and Eggers covered 275 acres between Blacow Road and Fremont Boulevard; the Cameron and Brophy farms covered 320 acres below Blacow Road. By 1900, most of the large agricultural estates of the pioneer settlers had been broken up into small farms, generally between 15 and 35 acres in size, primarily for growing apricots, cherries, and walnuts. Many of these farms were eventually owned by persons of Portuguese descent, including the Bettencourt, Caldeira, Duarte, Lewis, Rogers, and Silva families. The most prominent Portuguese American landowner in the area was the attorney and civic leader John G. Mattos. His residence still stands at 38323 Blacow Road, near Mattos Court. Continuing the tradition of desirable land, Glenmoor stands as one of the most desirable neighborhoods Fremont has to offer. Don't believe me, ask Marinelli Real Estate member (and Nicole's Husband and Willa's dad!) Chuck Herrmann, he grew up there!