Ardenwood Fremont Homes for Sale
One of Fremont's most sought-after neighborhoods, Ardenwood is bordered by Union City to the north and Newark to the south. From its humble beginnings as a cabbage farm supplying food for the gold rush, Ardenwood has been transformed by its proximity to Palo Alto and Silicon Valley located just over the Dumbarton Bridge. A serene locality loved by families and real estate investors lured by the value of Ardenwood's top-rated schools, this community lies close to excellent restaurants, shopping, the BART train, and beautiful parks.

A thriving business area home to many biotech startups, Ardenwood Research and Development Area has recently turned into a satellite mega campus for Menlo Park-based Facebook. Commonly available Ardenwood real estate includes luxurious townhomes and exquisite single-family detached homes along tree-lined streets.
What to Love
Beautiful historic sites, including the Ardenwood Historic Farm
Plenty of green space, trees, fields, and lush picnic areas including Coyote Hills
Top-notch schools
Local Lifestyle
Located near major employers like Tesla and Google, Ardenwood is a tight knit bedroom community conducive to family life. It has been fabulously designed for working professionals who want to live somewhere more beautiful and peaceful. With easy access to BART and ACE trains and major highways like I-880, 84, and 92, commuting is a breeze for Ardenwood residents.

Ardenwood is a fantastic destination for young professionals. Young families often buy homes here due to the prestigious schools, which are a tremendous asset for families seeking an excellent education for their children. Ardenwood also has several parks perfect for picnicking, walking the dog, and spending time in the beautiful outdoors.
Dining, Entertainment & Shopping
There's no shortage of fine places to dine or shop in the surrounding area. Order a poke bowl at
Poki Poke
for the freshest tasting tuna and hamachi with amazing sauces. Craving Mexican Fare? Step into
El Mex Taqueria
for a delicious serving of ample favorites, from barbacoa to meat nachos and breakfast burritos.
Milk & Honey Cafe
has every yummy Taiwanese fare you can think of, and really, you don't want to miss out on their mapo tofu, spicy beef noodle soup, or Napa cabbage. The kids will fall in love with this restaurant's creamy milk tea, too! Finish up your culinary adventure with a stop at
Harumi Sushi & Tofu House
, and treat yourself to an assortment of mouth-watering rolls, sashimi, and miso soup.
Things to Do
With lush, well-maintained parks, a historic farm, and scenic trails, Ardenwood has something fun for every resident to enjoy.
You'll delight in a visit to the
Ardenwood Historic Farm
with its many farm animals, beautiful scenery, impressive agriculture and even peacocks! If you're looking for a quiet space to immerse yourself in nature, wandering through fields of wildflowers, then
Coyote Hills
might just be perfect. Explore the trails of this regional park, and spot the abundant wildlife, from deer to coyotes, racoons, and falcons. Bike down
Alameda Creek trails
with friends or bring the kids for a family picnic on the manicured grounds of
Karl Nordvik Park
. With its proximity to Forest Park Elementary,
Frank Fischer Park
is a lovely place to hang out with the kids on your way home from picking them up from school. You can practice your tennis swing at the public courts while the kids have fun on the playground.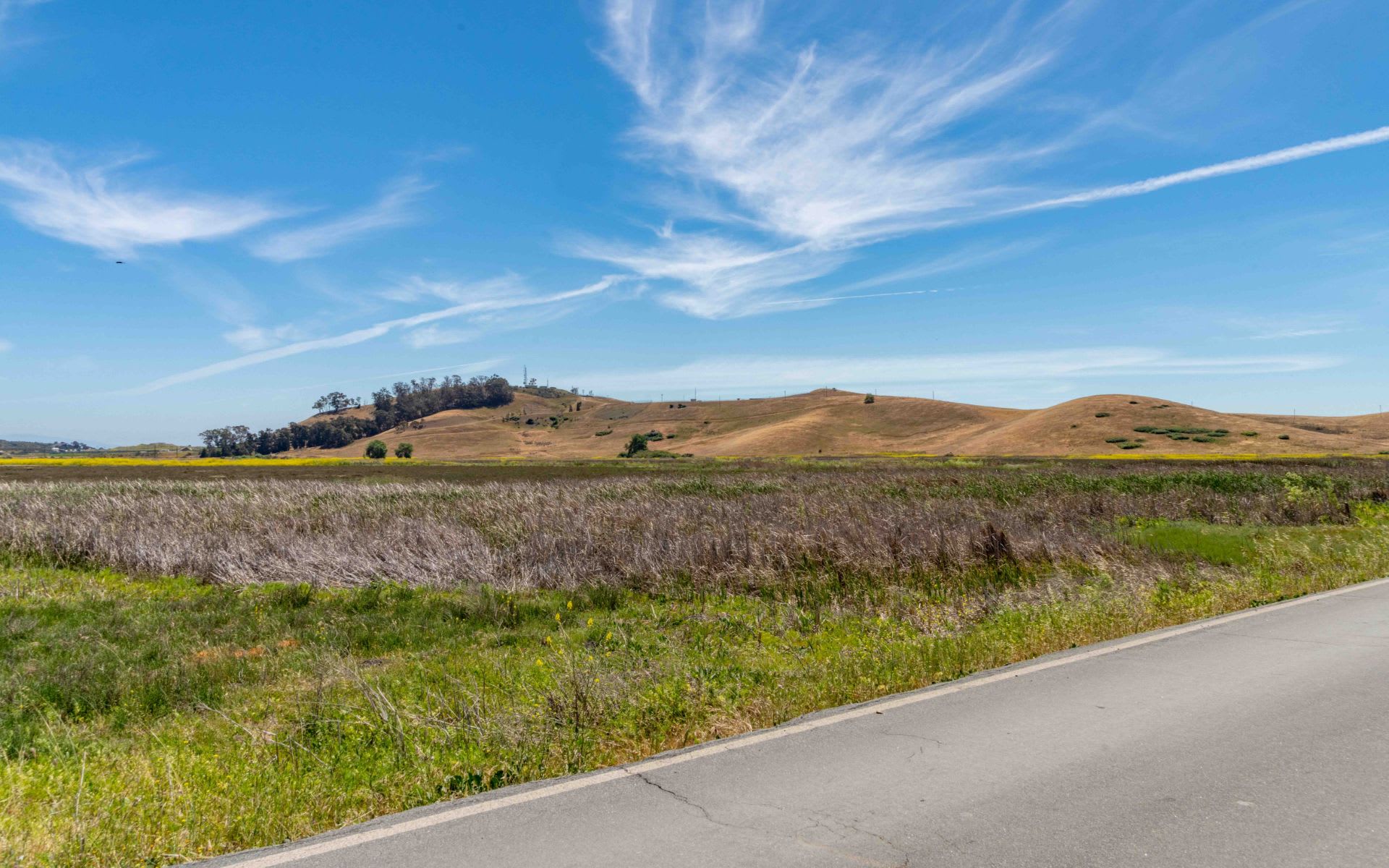 Ardenwood Schools
Ardenwood is served by the Fremont Unified School District, home to a number of excellent schools. Top educational opportunities include:
Fremont, the fourth most populous city in the Bay Area, has deep history and is often voted one of the happiest big cities in America.
When Anthony Marinelli arrived to the area to sell Fremont real estate 33 years ago it was still a town more than a City. 33 years before that, it was a collection of five individual townships that incorporated to form the City of Fremont; coincidentally, also the same year Anthony was born. Now recognized as districts; Centerville, Niles, Irvington, Warm Springs, and Mission San Jose represent the unique characteristics of Fremont. In that same vein, the Marinelli Real Estate team has grown with Fremont – Anthony as the city has transformed, Nicole growing up in Niles and Chuck being born and raised in Glenmoor.
Ardenwood real estate is bordered by the Patterson Ranch, a popular day trip for Bay Area residents. For perspective, in 1878, George Patterson bought a schooner for $3,950 to ship his produce by water to San Francisco, and was able to get $1 per head for his cabbage crop (remember, that's a lot during the Gold Rush!). Bought today, his Schooner would cost tens of millions. With this example, it's easy to see how Patterson was able to acquire thousands of acres of land. The Eucalyptus that borders the park were planted by seed and still standing today. It's a historic farm that has a train ride that kids just love. Once in the main area you can see chickens, cows, pigs, rabbits, sheep, goats, horses, and even peacocks can be heard screeching from time to time. They have folks that will take kids on a tour and give them corn to feed the animals. Anthony Marinelli of The Marinelli Real Estate Team has the distinction of having sold more Ardenwood homes than any other Realtor. More importantly, he has taken his Grand-daughter, Willa, to Ardenwood Historic Farm - just as he did his partner and daughter, Nicole Herrmann, 30 years prior.