Living in Niles, California, is like taking a step back to the days of silent movies and steam locomotives, all while enjoying the modern aspects of the San Francisco Bay Area.

Niles is a district in Fremont, which is located on the southeastern end of San Francisco Bay, otherwise known as the East Bay. It is closer to Silicon Valley than it is to the City by the Bay. Partially due to its geography, it has been able to maintain its small-town charm that echoes the early 1900s.

You might not have heard of Niles before, but if you've ever seen Charlie Chaplin's iconic silent movie "The Tramp," you'll start to understand the significance of the area.

Niles has deep ties to both railroad history and Chaplin, who filmed five silent movies there. "The Tramp," which was released in 1915, was the fifth and final movie filmed at Essanay Film Company's studio in Niles.

Niles is practically a shrine to Chaplin. His legacy is celebrated year-round at the Niles Essanay Silent Film Museum and one weekend a year during "Charlie Chaplin Days." There's even a life-sized statue of Chaplin as the Tramp outside the Florence Bar.


The Real Estate Market

Niles is a small slice of Fremont, which has a population of around 235,000.

As with much of the rest of California, Niles Fremont homes for sale are in high demand and prices are shooting up. It's a seller's market, meaning inventory is tight and buyers are competing for homes, often having to pay above the listing price in order to get their dream home.

According to Realtor.com, the median listing price of a Niles Fremont homes for sale is $1.24 million, which has remained pretty much the same over the last year. It is still considered a seller's market, and houses can sell quickly. There are several homes priced at and above $1.5 million, with a high of $4.3 million.

The market is similar to that in the surrounding areas of Fremont, where Redfin reports that the median price is $1.3 million, an increase of 15.6% year-to-year. Homes in Fremont are selling remarkably fast and at 8.41% above the asking price, Realtor.com reports.

Current listings for Niles Fremont homes for sale range from $839,950 for a two-bedroom, two-bathroom home of 891 square feet, to $1.7 million for a five-bedroom, three-bathroom home of 2,669 square feet.

The first step toward buying Niles Fremont homes for sale is to hire an experienced real estate agent who knows the neighborhood and the surrounding area. Once you've bought a home, you can begin to enjoy the area.

Here are some highlights of Niles:


The Niles Essanay Silent Film Museum

The Niles Essanay Silent Film Museum, located in the historic Edison Theater, is a shrine to the silent film era and is dedicated to preserving its history through education and exhibits. In normal times, the museum plays silent movies. Since the pandemic began, the museum has had many offerings online.


Charlie Chaplin Days

The film museum has been holding Charlie Chaplin Days since 1979, a weekend full of fun tributes to the legendary actor as well as screenings of his movies accompanied by a piano score. Due to the pandemic, this year's Charlie Chaplin Days were presented online.


Silent Movie Walk of Fame

Niles likes to think of itself as having been Hollywood before there was Hollywood, so naturally, there is a Silent Movie Walk of Fame with painted stars with the names of noted silent film actors. There are also markers that denote where certain movies were filmed.


Railroad History

Niles has a rich and important railroad history dating to the 1840s. But its major contribution came in 1870, when a line through Niles Canyon to San Francisco was completed, making it the last leg of the historic First Transcontinental Railroad. Because of the topography of the area, building this portion of the line was considered a major engineering marvel.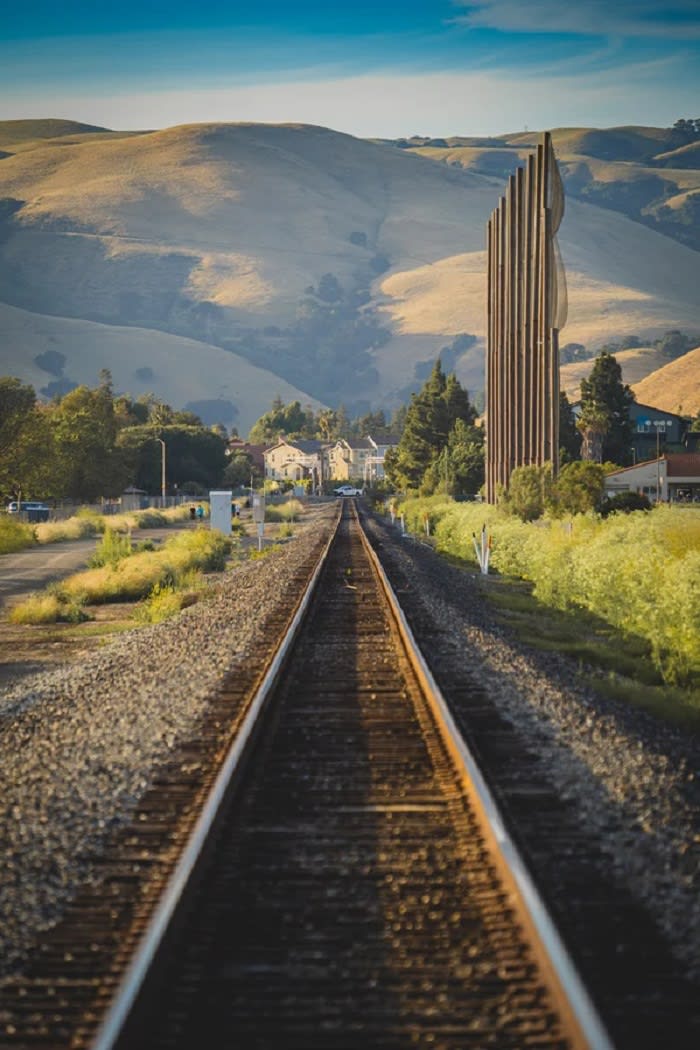 Niles Canyon Transcontinental Railroad Historic District

This historic district includes the 11-mile section of the First Transcontinental Railroad that runs through Niles Canyon between Fremont and Sunol. It is among the last remaining portions of the line and shows off the construction techniques used back then, including sharp turns and a narrow rail bed that made for some hairy rides.

Railroad buffs can relive those experiences thanks to the Pacific Locomotive Association, Inc., which operates the Niles Canyon Railway. Its mission is to re-create how railroading in the area was between 1910 and 1960.


Niles Depot Museum

This shrine to local railroading lore is housed in the former Southern Pacific Railroad passenger and freight depots that date to the early 1900s. Its exhibits contain items from the various railroad companies that served the area. The museum is also building two unique model railroad layouts based on the historic tracks that once served Niles and the rest of the Bay Area.

In a modern twist to rail transport, Fremont is connected to the rest of the Bay Area by the BART subway system.

There is also an excellent connection via freeways to East Bay, South Bay, and Silicon Valley. Although many tech workers have shifted to work-from-home during the pandemic, those who still need to commute can take the Dumbarton Bridge across the southern edge of San Francisco Bay to Palo Alto and the many tech companies in Silicon Valley.


Niles Road

You don't want to miss what serves as the district's main street, the historic four-block stretch of Niles Road. It is lined with a number of old buildings that contain quaint shops, antique stores, and restaurants. There are also several homes dating back to the 1900s.

If you are looking for Niles Fremont homes for sale in 2021, contact Nicole Herrmann and Anthony Marinelli of Marinelli Real Estate for assistance.