Located in the exciting city of Fremont, the beautiful and pristine neighborhood of Glenmoor is made up of 1900 homes. This quiet residential area is known for being a favorite among families, retirees, and people from all walks of life. With gorgeous homes, neatly manicured yards, and a tranquil vibe, there is a lot to love about Glenmoor. As if that's not enough, its pleasant and warm climate promises many days to be enjoyed outdoors.

Additionally, the variety of nearby local attractions, restaurants, and entertainment provide plenty of things to do. From outdoor recreational facilities to great bars, there is always something new and thrilling to discover. There are lots of transportation options to make navigating Fremont easy and hassle-free.

Located in the San Francisco Bay area, the city of Fremont is known for being one of the best cities to live in the US. It has a population of 235,740 and carries a unique history with deep roots. In fact, Fremont earned a shining reputation for being the first city in California to begin shooting and filming movies. This later inspired Hollywood and the world of film as we know it today.



Vibrant History

Are you ready to delve into the rich and illuminating history of Fremont? At the Museum of Local History, you can enjoy guided and group tours to better sharpen your local knowledge. There are a variety of colorful exhibits and historical collections that tell the exciting stories of the surrounding cities. The gift shop offers a variety of treasures and trinkets available for purchase.

The museum is open from 10 am to 4 pm every Wednesday. This is a fascinating place for people of all ages. All guests are welcome.

In the nearby Niles neighborhood, step through time at the film museum which celebrates the creative and legendary history of filmmaking. There are a variety of intriguing displays and historical tidbits that pay homage to the stepping stones of movie magic. You can explore and enjoy all the museum has to offer by perusing the exhibits, attending the hosted events, or watching a silent movie in the classic theatre section.

A visit here is a great way to have an educational time with the family while learning about the unique past of this incredible city. The museum and gift shop are open Saturdays and Sundays from 12 pm to 4 pm. Make sure you stop by the store and purchase a fabulous find to commemorate this special day.



Access to Nature

Located in the center of Fremont, Central Park & Lake Elizabeth is made up of 450-acres plus the 80-acre lake and assortment of walking trails. It is a favorite recreational spot and every nature lover's paradise. With its glimmering blue water and awe-inspiring views of the surrounding mountains, it is not hard to see why.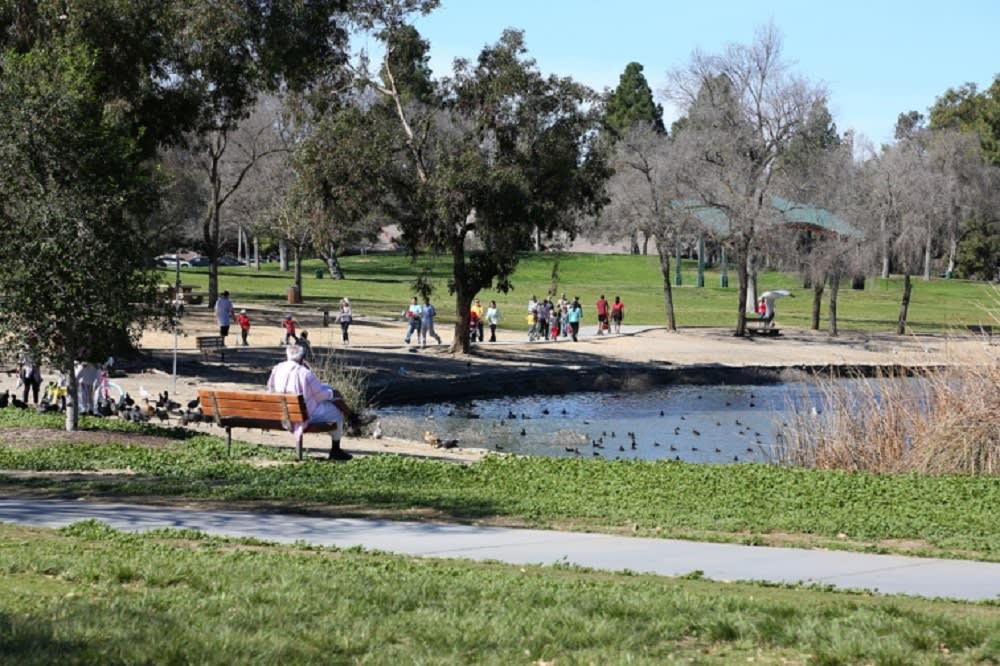 Credit: BarTable


Whether you are going on a hike with the family, enjoying a barbecue at the onsite grill, or going for an evening jog, this park offers the perfect way to spend the day outdoors. Surrounded by the beauty of nature, you may go bird watching, go for a bike ride, or enjoy a photography excursion. This is also a great place to have a big get-together, such as a family reunion or birthday party. Make sure you bring your water bottle and picnic blanket!

As the new season arrives, now is the perfect time to breathe in the crisp fresh air and explore the outdoors. At the Shinn Park & Arboretum, visit the Big House dating back to 1876, and enjoy the beautiful green space surrounded by large trees and beautiful gardens. You can admire the variety of plants in the Japanese garden, read a book in the shade of exquisite trees, or snap fantastic family photos against the gorgeous nature background. Whatever brings you to this lovely arboretum, you are certain to have a refreshing time here. Open daily from 8:00 AM until 30 minutes past sunset.



Art & Culture

Calling all art lovers! Just a few miles south at the Oliver Hyde Art Guild, you will be struck by the beauty of the vibrant collection of paintings, sculptures, and craftsmanship. These exhibits feature the intricate and creative work of local artists. What's more, this top-notch gallery seeks to promote and encourage art education by providing scholarships and awards for students. It also hosts a variety of events to inspire a love for art in the community. So if you are wanting to ignite your imagination, look no further! Nothing says 'be inspired' quite like a visit to a captivating art gallery.



Family-friendly Activities

For a great way to create special memories with the kids or grandkids, spend the day at Aqua Adventure Waterpark. This refreshing and exhilarating experience promises lots of fun for the whole family! There are a plethora of attractions, such as the Round About River, Lil Squirts splash pad, pools, and slides. Here you and your family can spend quality time together and enjoy all this amazing waterpark has to offer. Additionally, this is a great way to take a break from the heat and cool off. Don't forget to bring your sunscreen and towels!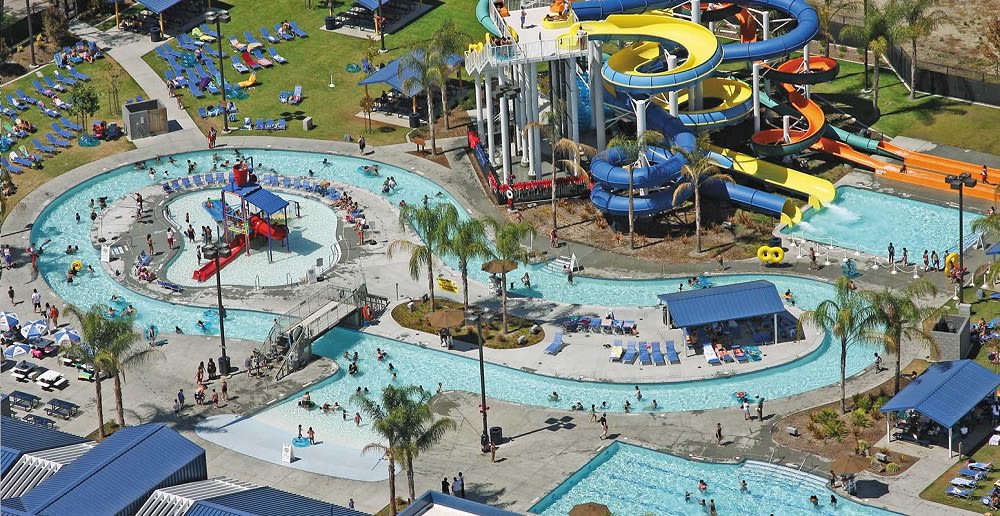 Credit: Arch Pac Aquatics


For something educational and inspirational, take a trip to Old Mission San Jose, located in south Fremont. Founded in 1797, this fort was constructed to support and uphold Spanish influence. It is known as one of the key historical landmarks in the area. You and your family can get to know local history by taking a tour through the mission or enjoying the diverse events hosted here. Before you head home for the day, make sure to pop in the gift shop to purchase something special.



Great Restaurants

The Glenmoor area is home to some truly fantastic restaurants. If you're craving a fine Italian meal, stop by Massimo's, a local favorite since 1976. This family-owned and operated Italian eatery serves up delicious pasta entrees like rigatoni ala Massimo, grilled eggplant parmigiana, and fettuccine primavera. Other decadent dinner choices include filet mignon, cedar planked salmon, and New York steak au poivre; and of course, the wine list is extensive, guaranteeing that you'll be able to find the perfect drink to pair with your food.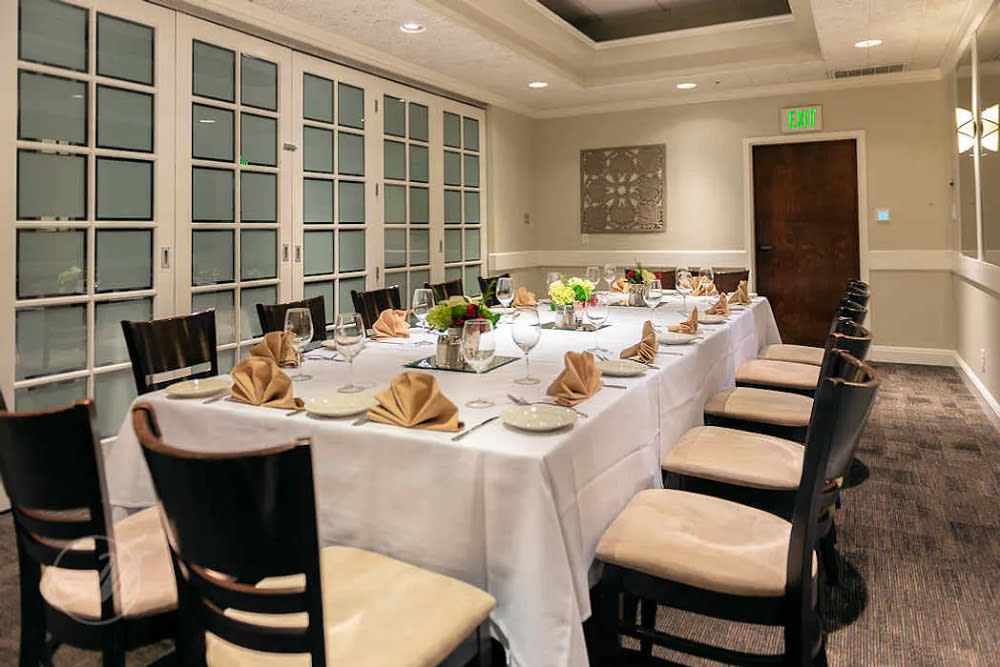 Credit: Massimo's


The amazing Japanese restaurant Satomi Sushi is the ideal place to enjoy a great meal with your family and make fun memories together. On the menu, you will find a variety of exciting options such as BBQ ribs, shrimp tempura, or the satomi rolls. Additionally, you can enjoy a great selection from the high-quality sushi bar.

This top-notch restaurant prides itself on its excellent service and using sustainable ingredients whenever possible in its dishes. When you walk through the door, you will be greeted by friendly and professional staff who will be quick to get your delicious food to your table. So if you are searching for a great seafood place in the area, look no further! Satomi Sushi is the place for you.

For some delicious Mexican cuisine, El Patio is a local favorite! Diners have flocked to El Patio for over forty years to enjoy their El Patio Street Tacos Platter or the El Patio Combo Platter, both of which pair well with Happy Hour drinks. Order some warm soups like Menudo, an authentic Mexican soup made of beef tripe and hominy and served with your choice of corn or flour tortillas.



Shopping

Are you ready to shop until you drop? Call your friends together and come to the Pacific Commons Shopping Center! This expansive shopping destination is the perfect place to discover a new outfit, purchase an exquisite accessory, or enjoy a delicious meal from the many dining options. Whether you are searching for a present for your special someone's upcoming birthday, stocking up on supplies from a bulk foods store, or perusing some amazing beauty products for a replenishing spa day, there are certainly plenty of stores to choose from here.

Fremont is currently in the process of building an exciting new downtown. This walkable area will be home to the Downtown Event Center and Plaza, perfect for special events and business functions! Also within a mile of Glenmoor is the Fremont Hub, an outdoor shopping center featuring favorite retailers and places to grab a bite to eat.



Entertainment & Nightlife

Locals also love to spend time at NewPark, a fantastic shopping mall in nearby Newark that's home to luxury retailers as well as restaurants. After a day of browsing your favorite stores, stop by one of NewPark's fantastic restaurants for a meal with friends and family. Located on the lower level, Jack's Restaurant & Bar serves delicious items like burgers and their iconic Jack's Mac, decadent macaroni and cheese dishes prepared in a variety of ways.

Vinum Bar and Tapas is another popular hotspot at NewPark, a great place to relax and enjoy a glass of premier Californian wine with friends. Of course, the delicious charcuterie boards and shareable bites can't be missed! At the end of a busy day, catch the latest movie at NewPark's theater, AMC NewPark 12.

A visit to Mojo Lounge is the ideal way to kick back and relax. Here you can choose from exciting drinks, enjoy some thrilling karaoke with friends, and experience the live music performances. With its pool table, host of riveting games, and casual atmosphere, this is a great place to enjoy the evening out. It is open from Monday to Sunday from 2 pm to 2 am.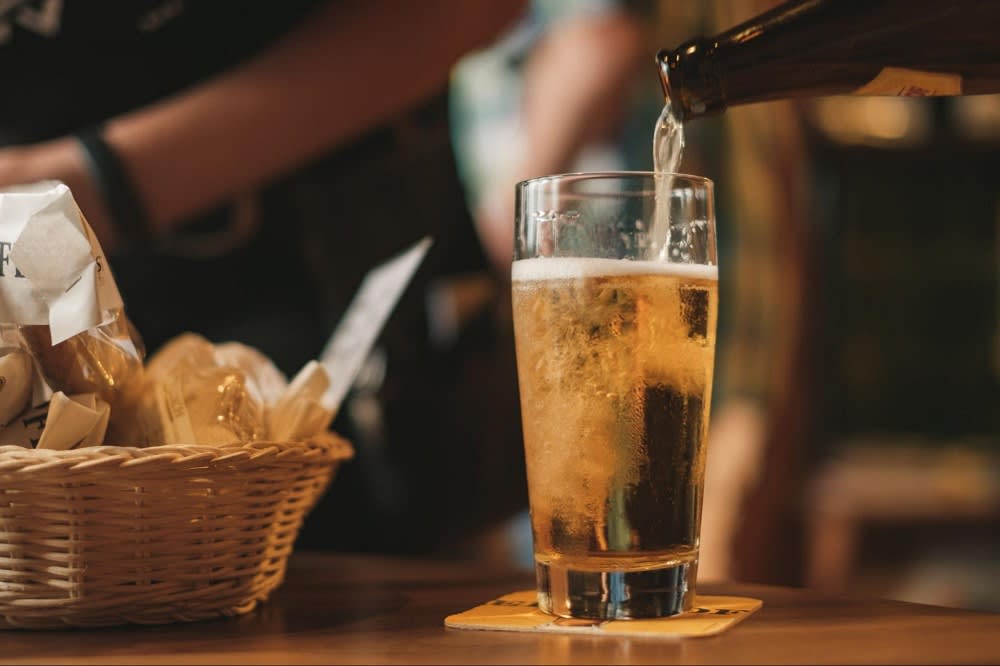 Are you interested in exploring Glenmoor real estate? If so, then contact Nicole Herrmann and Anthony Marinelli of Marinelli Real Estate today. As an expert in homes for sale in the Fremont area, they will walk you through the house buying process and help you find your perfect dream home.



*Header Image Credit: Trulia