Sure Nicole and Anthony provide many value added services, such as staging and remodeling suggestions for sale. However, as a buyer, having an interior designer can get you the upscale look and feel you want for your new house but don't have the time or ability to execute. They ensure the design pairs perfectly with your personality while still being on-trend and functional. Whatever theme and architectural style your home has, they will know of pieces to enhance the look and make everyone marvel at your flawless design. You may be wondering how you can find the perfect fit for you, and searching through the many lists of design studios can be overwhelming. Well, don't worry because we are helping you out to make the process that much easier. Here is a list of some of the top designers in the Bay Area who service Fremont to help you find the perfect fit!
Anna Jacoby Interiors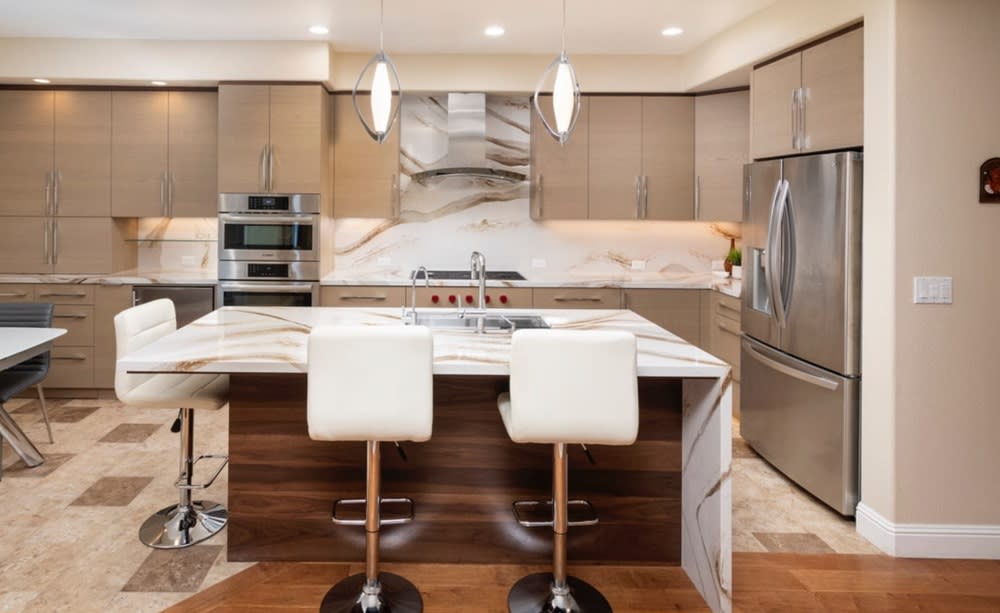 Photo courtesy of Anna Jacoby Interiors
Anna Jacoby Interiors, headed by Anna Jacoby herself, has been creating elegant and immaculate interior designs since 2000. Her designs are featured in online trade publications, at various national and regional conferences, and she has even taught classes to both consumers and design professionals. She keeps up with the latest trends and styles, finding inspiration through independent courses, trade shows, workshops, and conferences. Located in Fremont, California, the design studio works hand-in-hand with its clients to create an elaborate space that mimics their lifestyle and personality while still giving off a sense of luxury and class.


Their services include:
Design consultations where Anna will get to know you and your design goals, helping to create the perfect design and esthetic for your space.



Color consultations where Anna will craft the perfect color palette for every room using the client's vision combined with the lighting and design for the particular space.



She works in the full-service kitchen and bath design to create a beautiful and functional space from construction to design. She works with the client to ensure the room is precisely what they want and need, from floor tiles and cabinetry to windows and lighting.



Full-service design for living rooms, bedrooms, and other spaces where much like the kitchen and bathroom, she will work with the client to create their ultimate dream house. This includes everything from color, fabric, lighting, flooring, and more!



Custom window treatments with various shade types so that you are guaranteed to find the right fit for your space.
Anna will leave you with a sophisticated and functional space that will make it so that you never want to leave your house. If you'd like to set up a consultation, you can do so via their
website
.
Isolina Mallon Interiors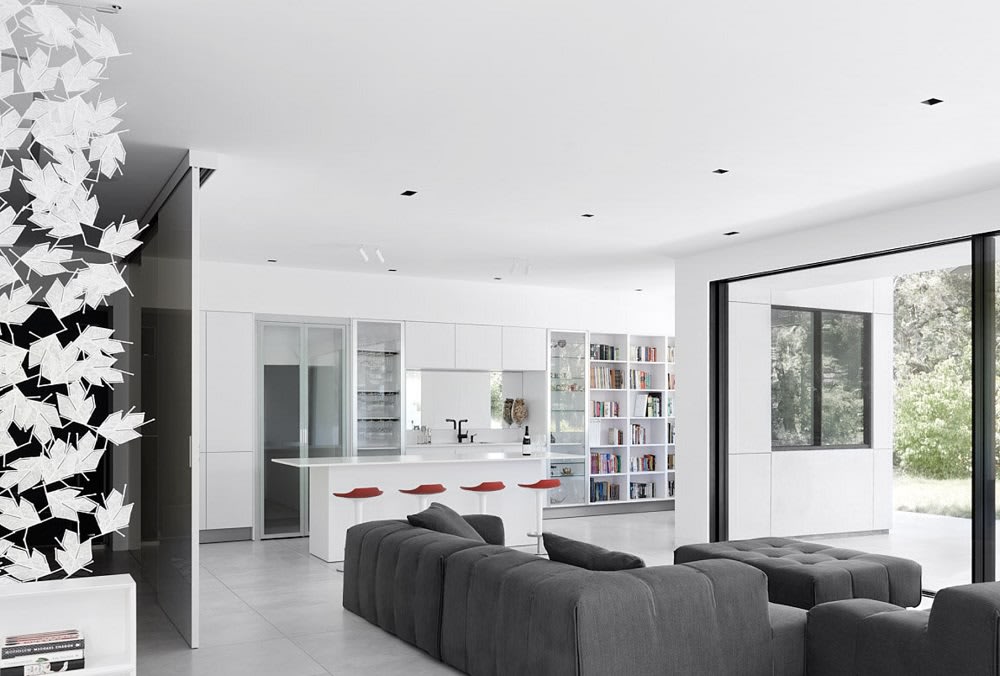 Photo courtesy of Isolina Mallon Interiors
Isolina Mallon Interiors is an award-winning design studio specializing in modern high-end residential interiors. They are based in Redwood City but service many neighborhoods of the Bay Area, including Fremont. They are headed by Isolina Mallon, who earned her BFA in Interior Architecture in Barcelona's Arts & Design School Llotja. Growing up in Spain has influenced and inspired her design style, and with almost twenty years in the field, Isolina created a unique and phenomenal foundation for modern and contemporary design.


They work hand-in-hand with their clients from concept to completion. They ensure their vision is displayed and that their home is put together practically for their clients' day-to-day lives. They create spaces that genuinely inhabit the client's personality by collaborating with clients, architects, builders, landscapers, and artisans to create the desired outcome.


Their services begin with a design consultation. Here they will work with their client to understand what design style they are looking for, what time frame they are working with, and the project's scope. If you have any specifics like color schemes, you can inform them before the consultation to bring some schematics with them. After the consultation, they will create a 3D model of what your space will look like and get full approval before continuing with the project.


Their interior design services include:
Space planning

CAD drawings

3D modeling

Custom furniture and cabinetry

Custom window treatments

Furniture, rugs, and lighting selection

Finish and fixture selection

Artwork and decorative accessories selection

Purchasing services, project management, and installation.
If you want to make a consultation appointment, you can do so via their
website
.
iSPY Home Design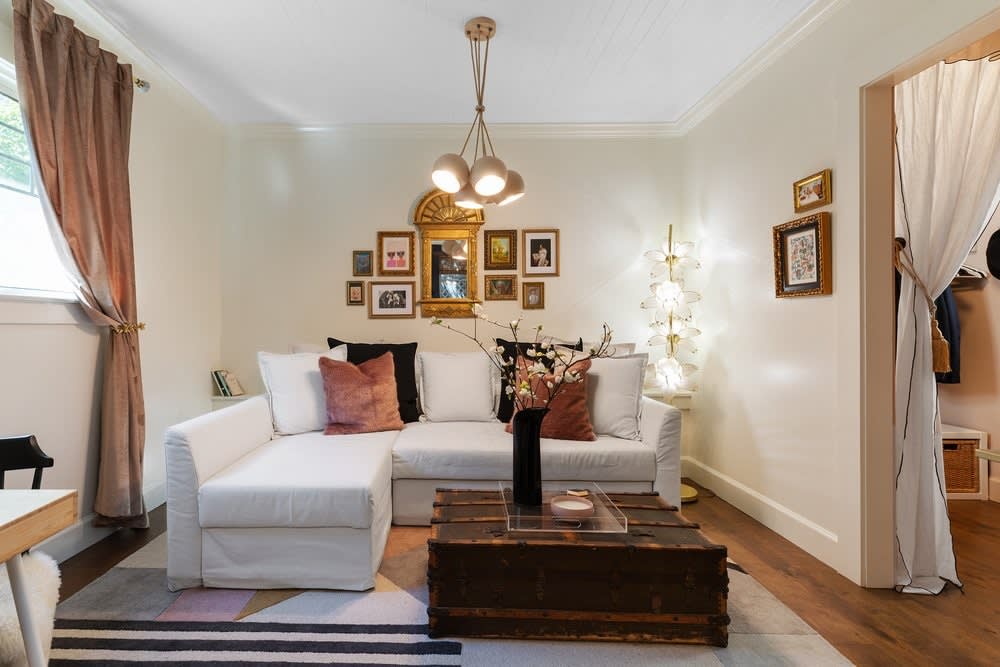 Photo courtesy of ISPY Home Design
ISPY Home Design was founded by Catherine Hooper, who has over ten years of experience in the design field. She developed a love for decoration and architecture from a young age and has lived in many different areas giving her a complex and diverse understanding of different styles, techniques, and flair.


Located in Oakland, California, they serve various parts of the Bay Area, including Fremont. She and her studio elevate their client's personal style through elegant and trendy decor to create a one-of-a-kind design. They like to think outside the box and create truly original and timeless designs representing the client's true identity. Even if the client doesn't know what they want, they work extensively to figure it out and create the best space visually and functionally.


Their services include:
Home decorating consultations

Home staging

Large scale home remodels of new builds

Partial home remodels

Spatial planning with furniture layouts and 3D renderings

Furnishings, art, and other decor selection

Colors, materials, and other finishes selection

Custom furniture and reupholstery

Purchasing and delivery oversight

Final home styling and accessorizing
You will feel right at home with one of these custom and original designs. If you are interested in setting up a consultation, you can do so via their
website
.
Kelly Scanlon Designs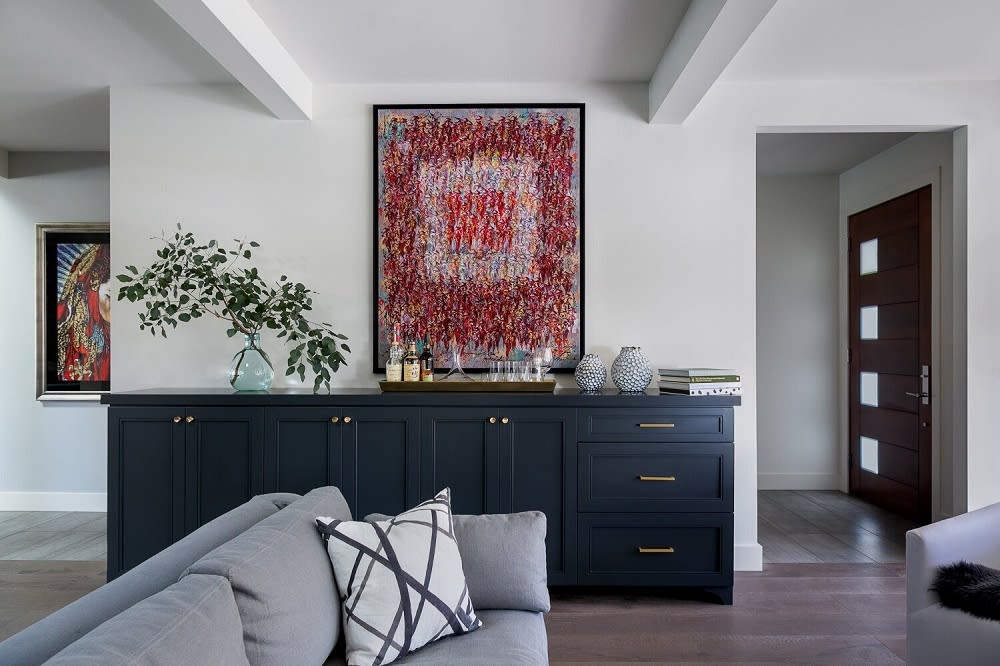 Photo courtesy of Kelly Scanlon Designs
The Kelly Scanlon Design Firm was founded in 2004 by Kelly Scanlon herself. Kelly spent a year traveling the world before beginning her career, which has helped her knowledge of different design styles and aspects. She earned her BFA while working at a small boutique design firm in San Francisco, allowing her to study under thriving designers and architects that refined her vision and design style.


The firm is located in the East Bay and services multiple cities across the Bay Area. They work closely with their clients to create a gorgeous and luxurious space that is also comfortable and functional. They believe the design process should not be painful but enjoyable and even fun. Their goal is to give their clients the space of their dreams that showcases their personality.


Their services include:
Re-designing everything from texture, color on the walls, lighting, and furniture placement.

Custom-made furniture that they work with you to design. This gives you unique pieces crafted for your needs and the cohesiveness of the room.

Art curation to find pieces you love and give you the perfect flair for your spaces.
Kelly and her team will leave your house immaculately designed. You will be in great hands, and you won't have to worry about minor details being overlooked or your space not matching the rest of your home. If you want to set up a consultation, you can call them at 925.388.0710 or email them at
info@kellyscanlondesigns.com
.
Spaces By Juliana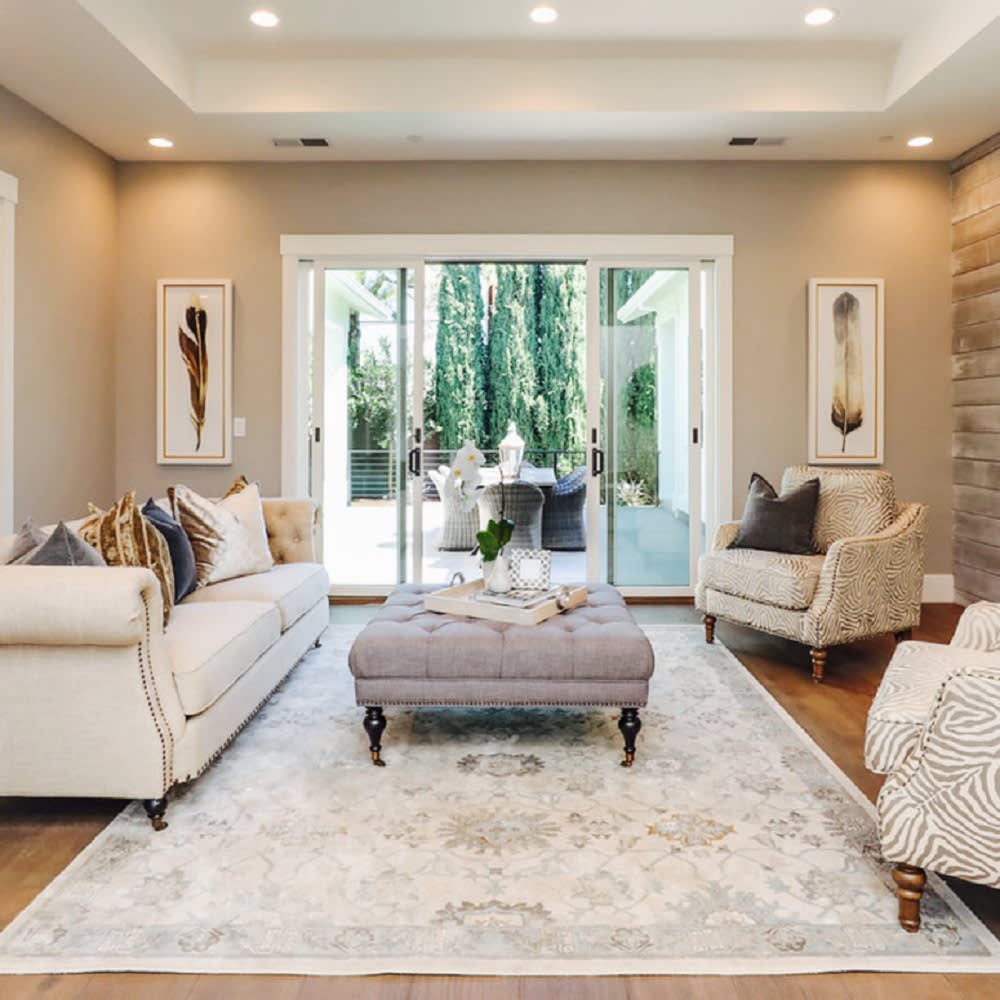 Photo courtesy of Spaces By Juliana
The founder of Spaces by Juliana, Juliana Linssen, was born and raised in Brazil and has always had a passion for creative design. She initially worked in the art department on significant film sets in Los Angeles and eventually moved to San Francisco and went into the interior design scene. Her many avenues and areas she has lived have helped form her style, technique, and understanding of clients' visions.


She works closely with her clients to execute their vision while keeping the space a functional area for their day-to-day lives. She has a unique ability to conceptualize the perfect environment for her clients while keeping them assured and confident in her ability to give them an exquisite and beautiful space. You're graced with an elegant and trendy space that you will be proud to live in and show off.


Her services include:
Interior architecture and space planning

CAD plans and elevations

Lighting plans and selections

Tile, slab, and flooring concepts and specs

Custom cabinetry design

Kitchen and bathroom layouts

Color selections for interior and exterior spaces

Furniture and accessories

Comprehensive project management
Spaces by Juliana is located in San Jose but services many areas throughout the Bay Area, including Fremont. If you are interested in setting up a consultation, you can do so via their
website
.
If you are interested in the Niles District, Glenmoor, or Ardenwood real estate in Fremont, California, contact the fabulous and knowledgeable realtors, Anthony and Nicole, at
Marinelli Real Estate
to set up your consultation today!