Once you decide to make the move and sell your Fremont home, you want to make the process as easy on yourself as possible. Be sure your home is advertised in a way that ensures potential buyers are aware of your listing. There are so many options for promoting real estate, and the primary consideration we always keep in mind is reaching the right buyer.

Here is what you need to know about reaching qualified buyers for your Fremont real estate.
Promote your listing online

The first place people go when looking for Niles Fremont homes for sale is the internet. Of course it is exactly the same for Glenmoor homes for sale and Ardenwood homes for sale. There are multiple places your real estate can be listed online, and we take full advantage of all possibilities that might reach your target buyer. The most important place for your property to be listed is on the MLS, or Multiple Listing Service, used by real estate agents to search and find property for their buyers. This is the most comprehensive source for real estate. We concentrate on media that reaches qualified buyers. The same is true for social media channels.
Use professional staging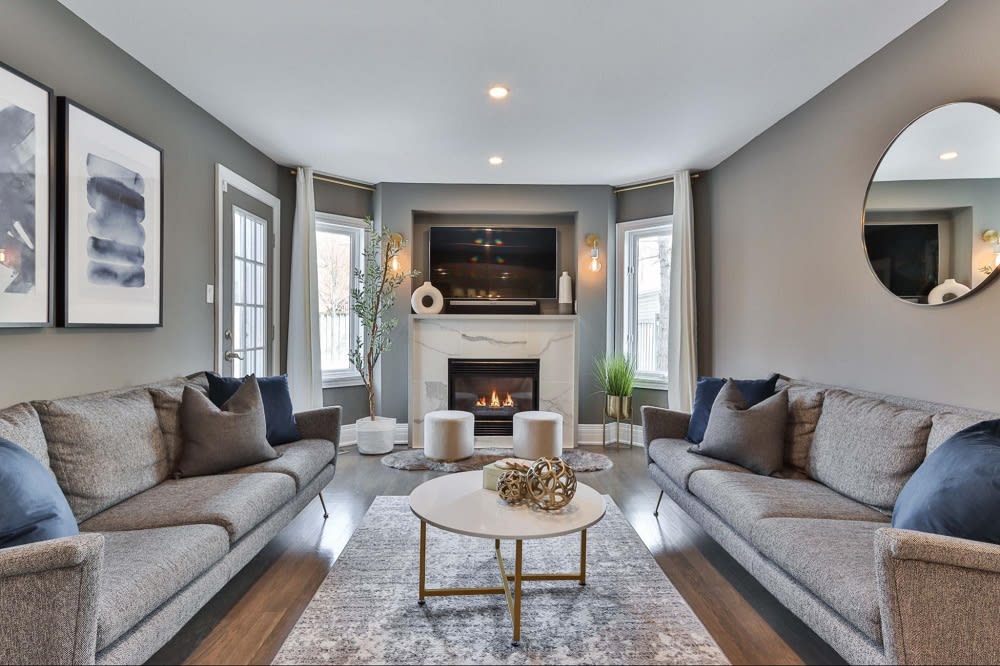 When promoting your Ardenwood Fremont property online for example, your pictures need to pop. Using a
professional stager
will ensure they do. Nicole encourages our stagers to arrange a room to look airy and roomy. With her help they'll be sure to make small rooms look cozy and large rooms look comfortable. Nicole and Anthony know how to draw attention to the home's best features, and away from the parts you'd rather ignore. To prepare for staging, you will need to remove all your personal items. When homebuyers see personal things in the home, they have difficulty seeing themselves living in the house, so go ahead and get your packing started now. You will also need to pare down all your closets and cupboards to 30% — this is so homebuyers can see how their items will fit in the space.
Use professional photography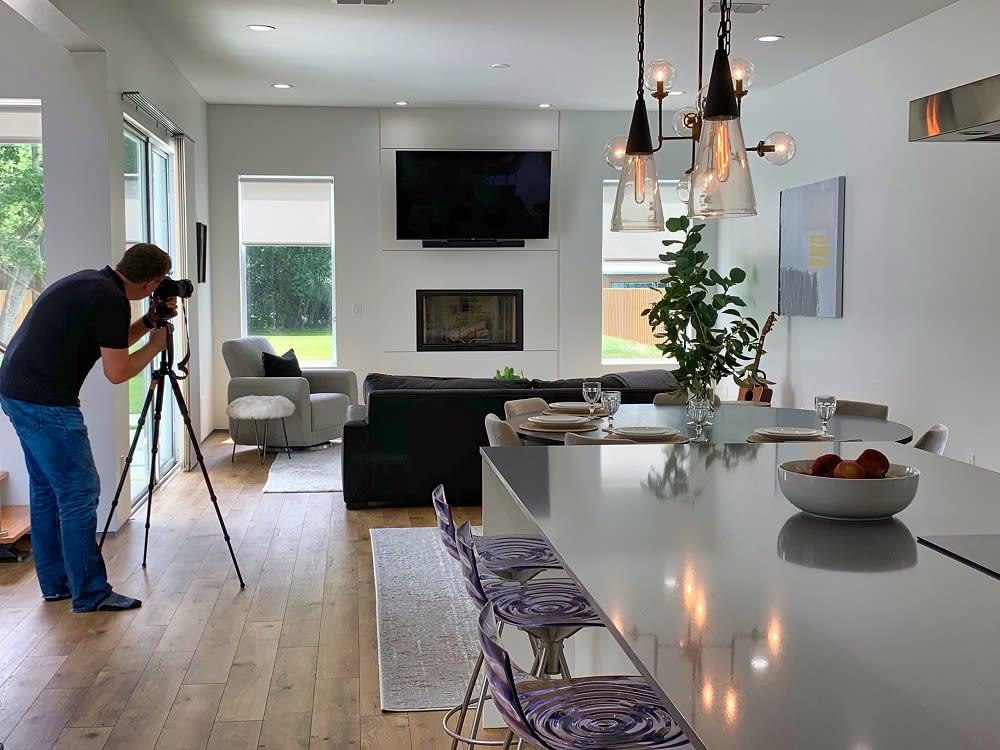 Photo courtesy of Jax Real Estate Photo
Camera technology in the
newest phones
is superior to anything we have seen before. However, it does not take the place of professional photography. Real estate photography is more about the angle and lighting than the technology. For example, experienced real estate photographers know how to capture the best angles of Niles Fremont homes for sale. They strive to make every room seem bright, airy, and open and highlight the home's best features. It is also important to get pictures of the outside of the house — capture views of the front of the home, the back of the home, and the backyard. Also, when appropriate, consider including a few evening shots... especially if you have tasteful outdoor lighting.
Use professional video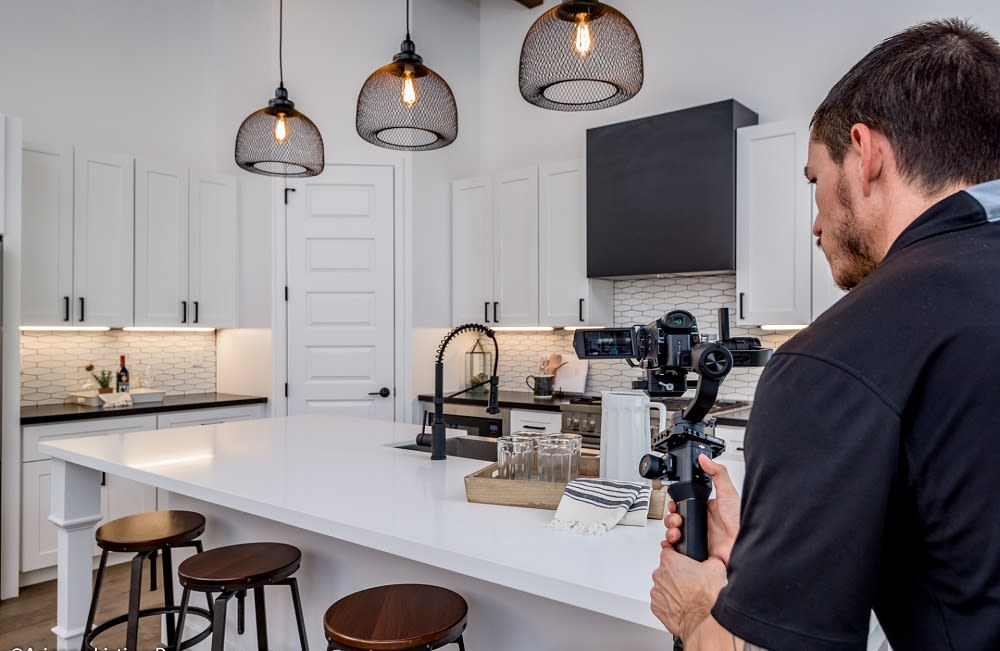 Although people are more likely to watch a video than read the description or look through photographs of Fremont homes they sometimes think they have viewed it sufficiently and do not visit the home. We do make video available when and where we believe it will increase showings as it is the way many people today want to receive information. It can tell a story about your home and lead the viewer through the various hallways, inviting them in to see how certain features and spaces are used. If you have unique,
built-in features
in your pantry or closets, you can open them up in the video. You can show the automatic window blinds, the fireplace lighting up, and other welcoming features. Drone footage of the surrounding neighborhood is a great way to convey the location's atmosphere, too. There is nothing better than a few drone shots of the property and the surrounding community to put your property into perspective!
Use 3D video
People are more likely to click on a 3D video than any other feature. They also spend more time engaging with Niles Fremont homes for sale when viewing a 3D video. Again however, buyers sometimes think they have viewed it sufficiently and do not visit the home. We do make 3D video available when and where we believe it will increase showings. With this feature, prospective buyers can zoom in on areas of interest, like kitchen appliances or
bathroom tile
, and take their time going through the home. 3D video is the preferred way for potential out-of-state buyers to get a good look at your home, too. Your real estate agent will know the best technology options to utilize to reach your targeted buyer.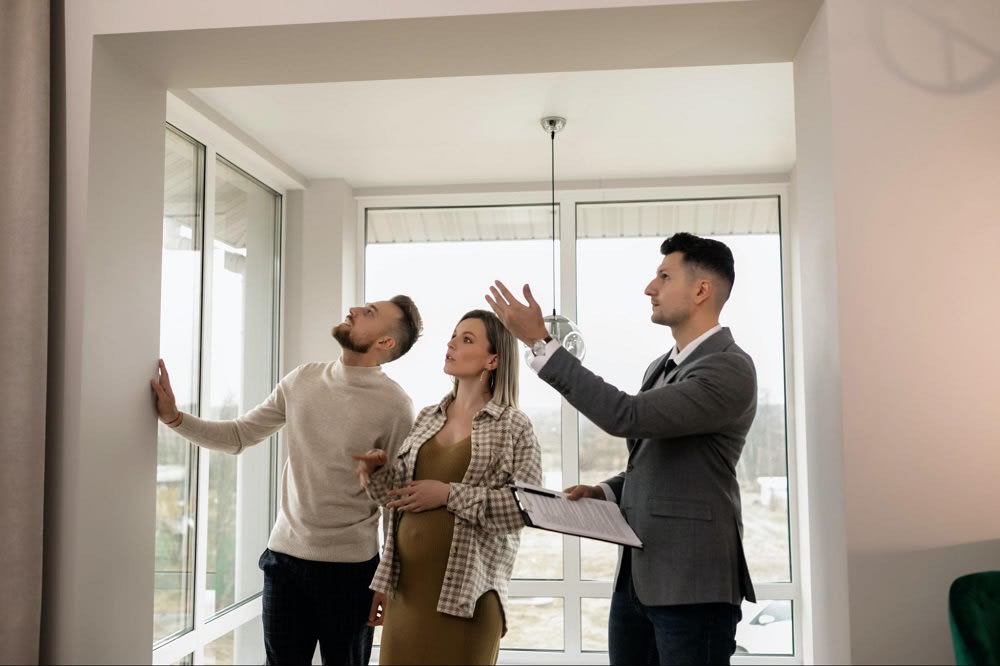 Work with an experienced and connected realtor
The best way we can reach qualified buyers for your Fremont real estate is to network with experienced realtors. We know how to properly market Niles Fremont homes for sale to reach qualified buyers and have long relationships and connections to help you sell. We are experienced negotiators and will help you close on the property with good terms. We will put your needs first, make sure you are taken care of, and help you at every step of the process. As an experienced agent, we will be your best asset when selling your Fremont real estate.
As experienced real estate agents, we have a network of other agents we have worked with, reaching past the boundaries of your city. With their help we will be able to connect you with qualified buyers and investors far and wide. After years of working in the industry, we have formed trusted relationships with investors, other realtors,
lenders
, and many other professionals that can assist you with selling your Ardenwood Fremont home. We also have a strong following on social media and other digital channels that extend the reach of our marketing efforts.
Anthony Marinelli and Nicole Herrmann of
Marinelli Real Estate
are happy to answer your questions about marketing your property.
This father-and-daughter team
has been helping people buy and sell real estate since 1988 — they're confident they can help you find your dream home in the competitive Fremont market. Contact them today to get started!