The real estate market has been in a whirlwind the past couple of years. With
record-low interest rates
in 2021, an unprecedented housing shortage, and a major shift in remote work, Fremont real estate has experienced an incredibly competitive market. Yet with interest rates increasing to over 6% and inflation still on the rise, many people are wondering what the future holds for the Fremont, California, housing market. While interest rates could potentially influence buyer demand for housing, there are many factors at play that could in 2023.
Fremont real estate highlights of 2022
As of October 2022, Fremont remained in a seller's market, meaning there was a greater demand for real estate in Fremont than available inventory for buyers. As a result, Fremont's real estate prices are higher than the national average. Real estate prices average anywhere from $400,000 to over $2,500,000 this year; an increase of
10.6% to 20.1%
since 2021. As of September 2022, the median home price in Fremont was around $1,185,078, which is a 12.8% increase from the previous year. Fremont has seen a steady rise in demand for real estate since 1996, which correlates with the area's gradual population growth of around
0.71%
annually. Starting November of 2022 there are signs of a more even market where overbidding has cooled off, buyers have more homes to choose from and days on market (DOM) has increased.
What does this mean for residents and buyers looking for houses for sale in Fremont, California, moving forward? Similar to other passive income investments, real estate values are heavily influenced by a number of factors.
How interest rates affect real estate markets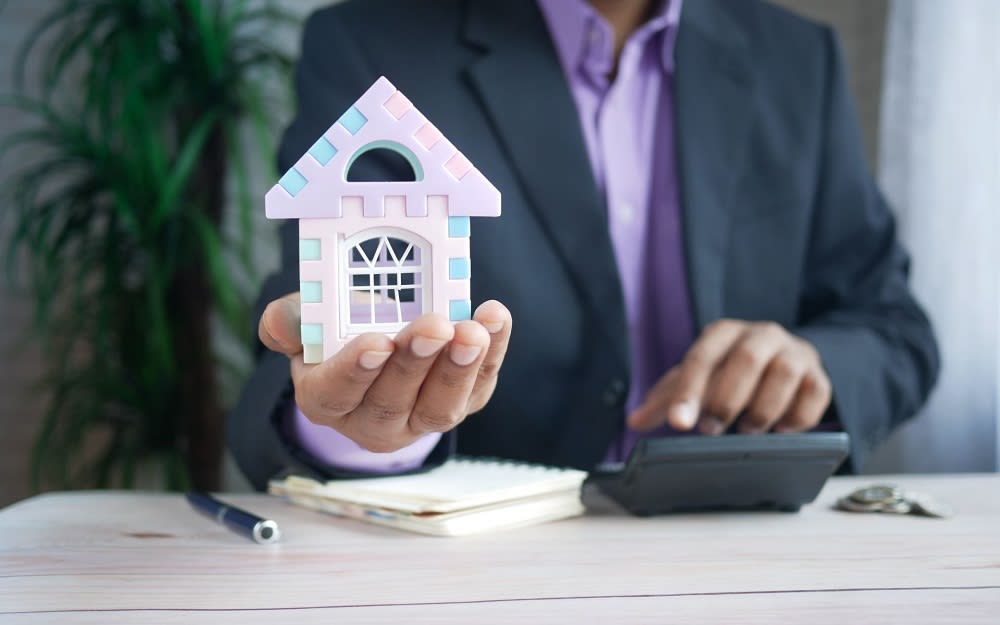 Photo courtesy of Unsplash
Over the past two years, there was a nationwide increase in real estate activity, impacting many California real estate markets. This was due to several factors, including the lowest interest rates in over 30 years. Interest rates hit a record low in January 2021 when they dropped to a staggering low of
2.65%
. Combined with an increased number of individuals working remotely, a massive influx of millennial buyers ready to become homeowners, and a massive shortage of housing inventory, real estate demand was at an all-time high while inventory was at an all-time low. This resulted in one of the most competitive real estate markets in recent history.
As of fall 2022, interest rates are currently at 6.8%, which is the highest they have been in fourteen years. Does this mean Fremont will experience another housing crash similar to 2008?


According to economists, this is unlikely. While we may see an
8.8% decrease
in housing prices nationwide in 2023, the demand for housing will likely remain high, which will likely keep the market stable. Keep in mind that these are national statistics and may not reflect Fremont's local real estate market.
Factors to consider in Fremont's market

When trying to determine the stability of a local real estate market, there are many factors that need to be taken into consideration if you plan on living in Fremont. While interest rates can be indicative of a potential decrease in market demand, this does not paint the full picture of what Fremont homeowners can expect in 2023. One major factor is Fremont's population growth in relation to the local economy.


With a population of around 233,790 residents, Fremont is a relatively small city located 17 miles north of San Jose.
Silicon Valley
has experienced a bit of a renaissance in recent years, with the sudden boom of tech jobs coming to the area. This has resulted in a steady increase in jobs throughout the area, including Fremont. As a result, Fremont has a healthy local economy, with an unemployment rate of around
5.2%
, which is lower than the national average of 6%.
Fremont will also have a projected job growth rate of around
37%
over the next ten years, which is much higher than the national average. As a result, it will continue to boast a healthy local economy for the foreseeable future, which will keep the demand for real estate high.
What to expect for 2023

What will Fremont's real estate market look like in the next few years? Will it remain stable or will the city experience a massive decline? With the current real estate prices remaining higher than the national average and Fremont's local economy continuing to increase, it is likely the real estate market will remain stable, even with the significant hike in interest rates.


Fremont's median real estate price is expected to increase to
$1,288,730
in 2023, compared to the current median price of around $1,185,078. The values of Fremont homes are expected to continue rising well into 2028 because Silicon Valley is a major tech hub. Fremont is also considered a more affordable alternative to larger nearby real estate markets, including San Francisco and San Jose, which will drive up the demand for quality real estate.
For prospective buyers who want to purchase a home in Fremont, the end of 2022 and early 2023 is an excellent time to invest because inventory will catch up with demand, which will lower the overall competition for homes. Yet property values are expected to maintain or even slightly increase. Overall, 2023 will likely be a year of balance for both buyers and sellers, making for one of the most stable real estate markets in recent years.


Are you ready to list your house for sale in Fremont, California? Or are you planning to begin your search for a home here?
Anthony Marinelli
and his real estate team Nicole and Chuck Herrmann can guide you successfully through the entire buying or selling process.
Contact Marinelli Real Estate
today for your free consultation.

*Header Photo courtesy of Shutterstock